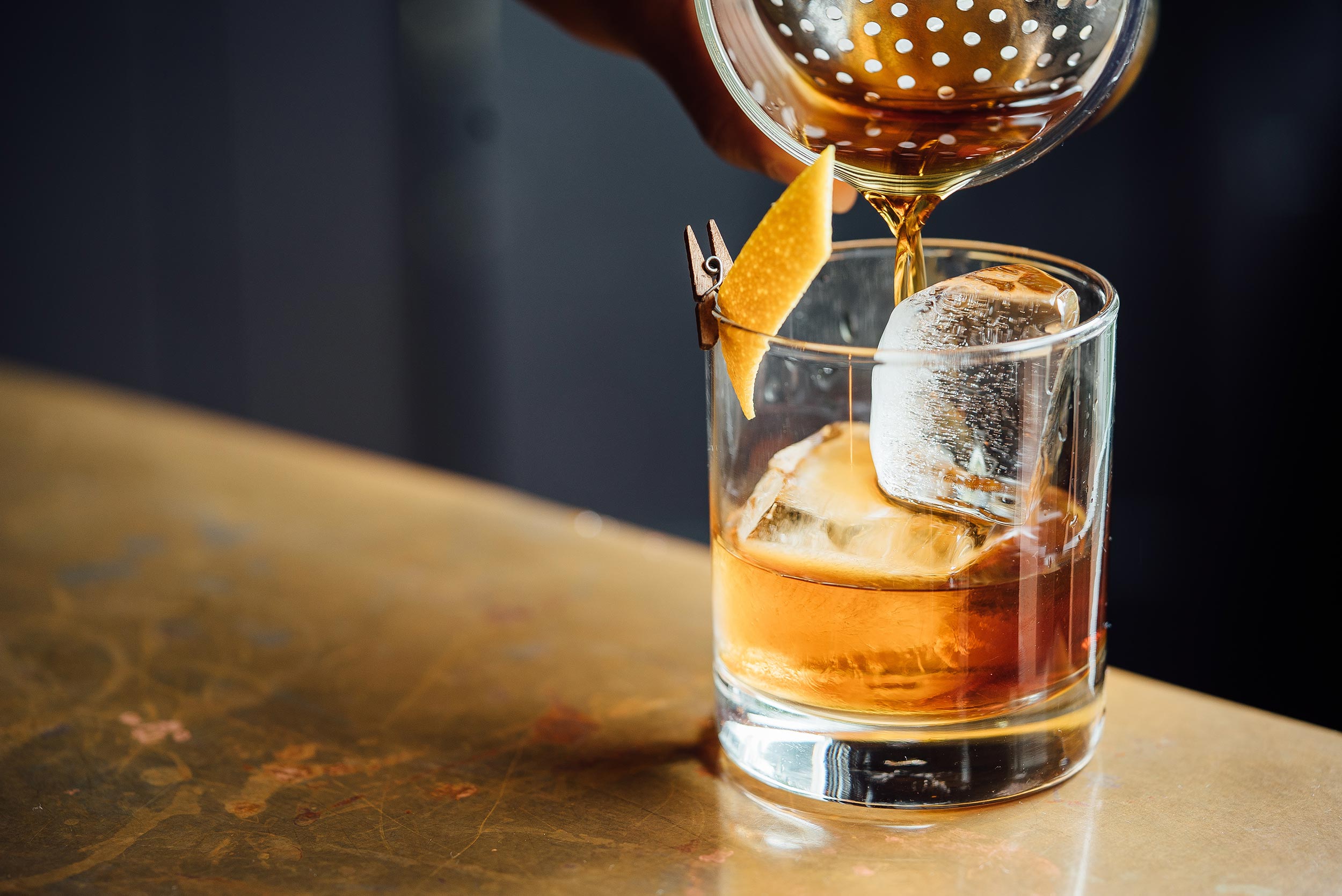 Ace Gillett's Announces Renovation, As Well As Food, Beverage And Programming Refresh
Ace Gillett's, Fort Collins' beloved underground cocktail and music lounge, will close on Wednesday, Jan. 1, 2020 to begin a comprehensive renovation, as well as a refresh to its culinary, beverage and musical programming. Reopening in mid-February, Ace Gillett's will continue to provide the community with an upscale, yet welcoming and comfortable experience, but with a sophisticated new design, and an atmosphere that evokes elements of a classic supper club.
Since its inception in 2010, Ace Gillett's, a secluded enclave under the newly-remodeled Armstrong Hotel in the heart of Old Town Fort Collins, has honored its namesake's commitment to merriment and the town's rich history of hospitality, providing live music and familiar comfort. Ace Gillett, a prominent fixture in Fort Collins' history of hospitality, owned and operated The Armstrong Hotel for decades. Fort Collins was a dry city for more than 70 years, including 20 years before Prohibition was instituted nationally, and more than 30 years after its repeal. Regardless, determined to provide his community with premier entertainment and the ultimate revelry, Gillett secretly supplied alcoholic beverages and a place to consume them throughout that time.
To better serve the customer of today, the 3,000 square foot underground lounge will receive an updated interior, designed by Boulder-based Shalls Design Studio, showcasing a more sophisticated vibe, while simultaneously paying homage to yesteryear. The renovation will include new furnishings, art and accessories, extending from the bar and meeting rooms to the entryways and bathrooms. Patrons will enjoy intimate bar and table seating, an extensive vinyl record collection and space for live performances and dancing, and a private dining space for small groups and events. Continuing the tradition of timeless revelry, live music will remain an essential feature of Ace Gillett's, complemented by nightly programming from Thursday to Sunday and a new Sunday brunch.
"We are excited to bring Fort Collins residents and out-of-towners a welcoming, lively experience, where supper club-style comfort food is served nightly, alongside live music or vintage vinyl emanating throughout the lounge," said George Prine, general manager of The Armstrong Hotel and Ace Gillett's. "Once reopened, we look forward to not only providing the neighborly service in the welcoming, cozy atmosphere for which Ace Gillett's is known, but also continuing the legacy of our namesake."
Led by Executive Chef Gustavo Gonzales, the menu will evolve in a supper club style, with food that brings a sense of comfort and a nod to traditional fare, but with a unique twist on dining in Fort Collins. Prior to moving to Colorado, Gonzales worked alongside famed San Antonio chef and restauranteur Jason Dady, and acclaimed New Orleans Chef John Besh. He was most recently the executive sous chef at Sunrise Ranch, where he refined his skill of true farm-to-table and seasonal cooking. His menu at Ace Gillett's will provide simple and approachable selections that showcase the seasons with tastefully executed shareable plates, small bites and daily features. Ace Gillett's focus on local craft beers and spirits will remain, and renowned cocktail experts Proprietors LLC, behind both acclaimed New York and Denver Death & Co outposts, have been hired to amplify the cocktail menu.